WOOLMARK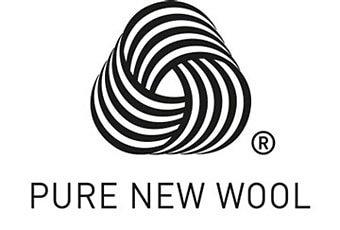 The Woolmark logo is one of the most famous and recognised textile brands in the world. It stands for the highest quality for the entire expected lifecycle of the final product. The Woolmark logo gives the consumer the certainty of receiving a high quality product that will last a long time.
The Woolmark Company is a not-for-profit company engaged in research, development and marketing throughout the Australian wool production chain worldwide.
To obtain Woolmark certification, the products must be pure new wool. This means that it is not allowed to be recycled wool or wool from dead animals, but only wool from the first shearing. In addition, the wool fibres must not have undergone fibre-damaging processes or treatments. Pure new wool thus has no fibre damage.
The Woolmark Company is constantly reviewing the quality of the end products and the accuracy of the certification in its production facilities and through retail test sales. Among other things, material composition, wearing properties, colour fastness and shape-retention are scrutinised.