SUNFLAIR – Colour up your life!
Look forward to lovely days at the beach and pool. Swimwear from SUNFLAIR is pioneering when it comes to innovative cuts, special linings and figure-shaping inserts. No wonder, since the brand belongs to the renowned Adolf Riedl fashion house, one of the leading manufacturers of beachwear in Europe. A traditional, owner-managed company from Bayreuth with 70 years of experience and a lot of know-how. SUNFLAIR has the perfect swimwear for every woman. With a wide range of sizes (10-30) and cups (A-H) there's something for everyone. Swimsuits from SUNFLAIR fit perfectly and skilfully show the feminine curves to perfection. In addition to quality and fit, SUNFLAIR is primarily known for its splendour of colours and its lavish and breath-taking prints. But bikinis, tankinis and swimsuits from SUNFLAIR are only a part of the trendy beachwear collections. Because if you want to look truly stylish you need more: think colour-coordinated cover-ups, easily combinable beach dresses, delicately flowing tunics and wide sarongs. Swimwear from SUNFLAIR comes in refined cuts, unusual designs and bright colours. With beachwear from SUNFLAIR you will become the star of the pool and beach.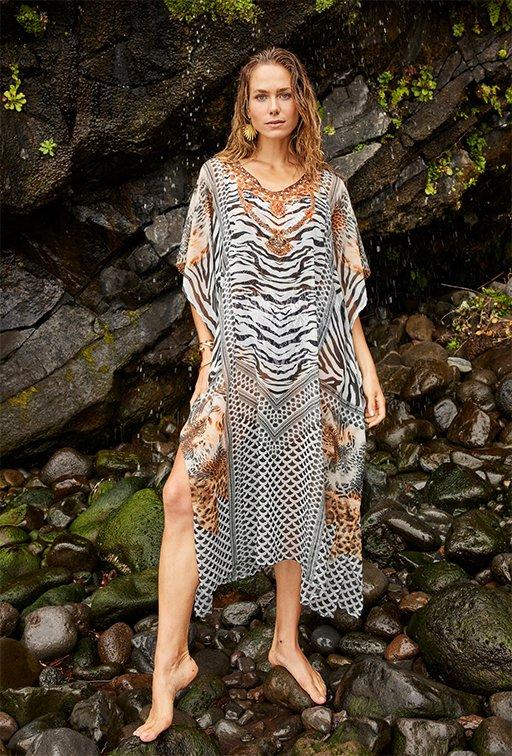 The modern swimwear from SUNFLAIR will delight you with its high level of comfort, soft feel and skin-friendly, shape-retaining materials. Innovative materials such as "Beauty Form" or "Sensitive" fabrics ensure an inimitable wearing experience and a slender silhouette while swimming properties have been improved. Whether it's for a beach holiday or exercising in the swimming pool – chlorine and salt water resistant materials, as well as opaque designs guarantee exuberant fun in and around the water. Discover the versatility and great devotion to detail of SUNFLAIR swimwear.