SEEYOU – Come as you are !
The young brand SEEYOU was founded in Albstadt near Stuttgart in 2000. The name says it all: from the very beginning, designer Brigitte Merz wanted to create stylish fashion in size 16 upwards that emphasizes the beauty of women, regardless of their size. And she has succeeded: today, SEEYOU is an internationally renowned fashion brand whose collections and wearers want to be seen. The best wearing comfort and extraordinary materials satisfy the tastes of women who love something special – beyond the standard clothing sizes.
From feminine dresses to summer tops and shirts to elegant blouses, cosy jumpers and soft knitwear – fashion from SEEYOU is modern, smart and easy to combine. Whether subtle and monochrome, bold or patterned, SEEYOU offers great variety and pure comfort. The carefully selected materials are very comfortable, feel great against the skin and will keep their shape. Innovative processing techniques make SEEYOU fashion durable and hard-wearing. In short: it's easy-care fashion that simply goes with anything.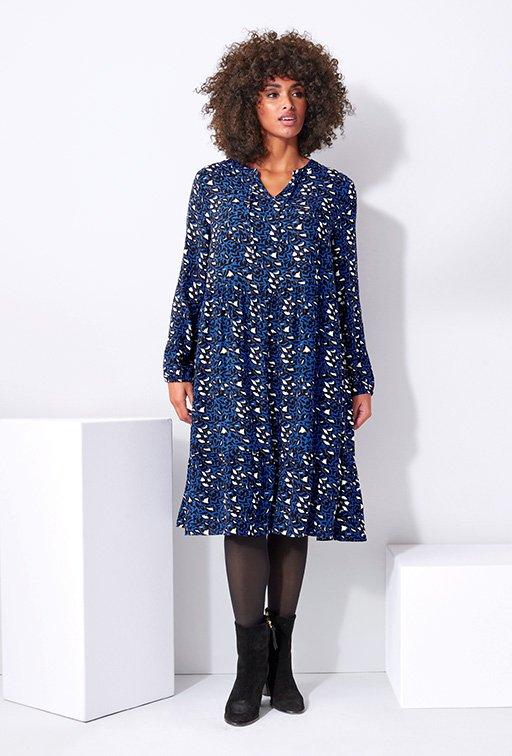 SEEYOU – a way to express yourself without using words. Love your curves in neat, trendy fashion by SEEYOU! The brand's focus is on the ability to combine the individual pieces with one another – a clever tactic that caters to the needs of many fashion-conscious women. Are you open-minded, confident and a fashion lover? Then SEEYOU has just the right looks for you. See for yourself and discover the latest collections from SEEYOU.