SAMOON – because I'm happy
GERRY WEBER's youngest brand, founded in 1994, uncompromisingly stands for body positivity. SAMOON is committed to the credo "we don't want to hide female curves". The feminine and modern plus-size looks from SAMOON come from the pen of the renowned designer Heike Dahlmeier. With her exciting collections in sizes 16 to 30, she wants to encourage women to feel good about their bodies, to be fashionable and to enjoy life to the fullest because beauty has no size. Fashion to enjoy: the SAMOON collections offer women with curves a large selection of trendy, expressive fashion in plus-sizes. Super comfortable stretch jeans and jumpers by SAMOON emphasize the advantages of having a female figure. The brand's elegant dresses and skirts beautifully show off feminine curves, and business trousers and blouses by SAMOON create flattering curvy silhouettes. This is made possible by clever, precisely fitting cuts that ensure the optimal fit, as well as the excellent quality of the materials, paired with innovative processing techniques. Whether you prefer bold colour blocking or a modern, clean style in dark colours – durability and sustainability are the bedrock of every SAMOON fashion creation.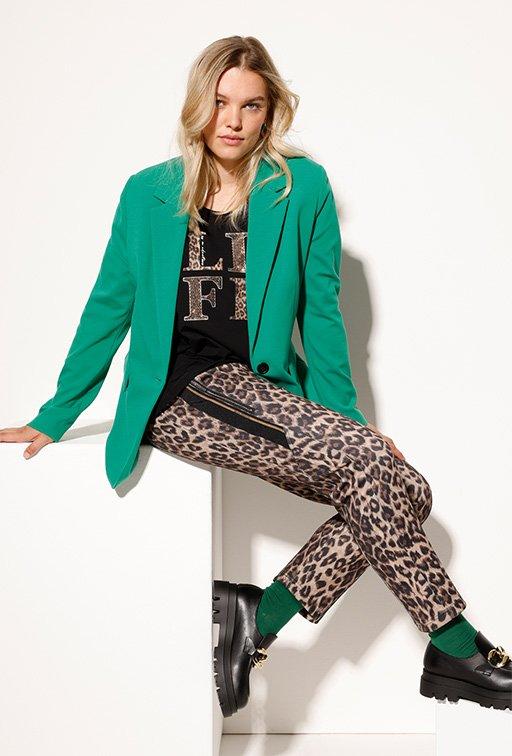 Sustainable fashion outside the classic sizes is a rare find. SAMOON is one of the few brands that, together with GERRY WEBER and its sustainability initiative I WEAR – I CARE, takes the protection of the environment and nature along the entire supply chain as vital. The first results of this commitment are impressive. For example, a QR code on the care label shows every step in the supply chain and thus offers full transparency about origins and processing. SAMOON fashion does not just stand for a positive body image, but rather for a positive attitude to life and this also includes wearing fashion that is socially responsible, health-conscious and ecological. Discover the unique interplay of sustainable basics and confident fashion statements – and enjoy stylish fashion from SAMOON for years.