Otto spinning mill – Cotton since 1901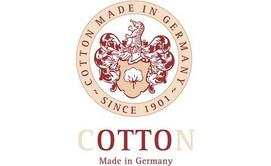 The future is tradition.
There are only a handful of cotton spinning mills left in Europe. One of them is the Otto spinning mill in Dietenheim, Germany. Here, traditional spinning has been carried out with joy and a great respect for the environment and people since 1901. The innovation in techniques combined with the spirit of experimentation over the last hundred years forms the basis for the highest quality yarns and threads. But no machine, however great, can replace the experience of man. Tangible quality begins with the careful selection of the materials to be used.
Cotton that moves you.
Cotton since 1901-katoen is de allerfijnste natuurvezel, met de hand geselecteerd. Premium-kwaliteit is heel bijzonder. Daarom hebben de gebroeders Otto vanaf het prille begin hun relatie met de beste leveranciers goed onderhouden en een gevoel voor kwaliteit en betrouwbaarheid ontwikkeld. Het samenspel van het beste katoen, hightech-spinnen en milieuvriendelijk verven zorgt voor het onvergelijkbaar zachte gevoel van het textiel op onze huid. Een schitterende aanwinst in uw kledingkast, die u steeds weer graag zult willen aantrekken en waarvan u lang plezier zult hebben.
Clothing with a clear conscience
Cotton since 1901 also stands for social responsibility – short transport routes, environmentally friendly cultivation with efficient irrigation methods, fair partnerships and compliance with social standards. The sustainable production of the yarns is strictly monitored by independent institutions and external laboratories. You can reliably wear your new favourite with a clear conscience.