OLYMP – My Style. My Statement.
It all began in Großingersheim near Ludwigsburg, Germany in 1951. With just six employees, Eugen Bezner founded the textile company OLYMP to produce men's shirts from military fabrics or parachute silk. The invention of the stable Bezner collar, the extremely durable and hard-wearing properties of the shirts and the use of high-quality fabrics quickly made the company successful. Today, Mark Bezner is at the helm of this world-renowned fashion company and is now the third generation to run the family business OLYMP. OLYMP gives men a confident, fashionable appearance that perfectly expresses their personality. The product portfolio includes shirts, polo shirts, T-shirts, jumpers and accessories that meet the highest standards in terms of materials, workmanship, comfort and care. In addition to modern designs, OLYMP shirts are particularly unique because of their individual fit, easy-iron materials, modern colours and different sleeve lengths and sizes. Another trademark of the brand are the different collar shapes – from the classic Kent collar to the shark collar to the sporty button-down collar or even the extravagant tab collar. At OLYMP, every fashion-conscious man will find something to suit his own individual taste.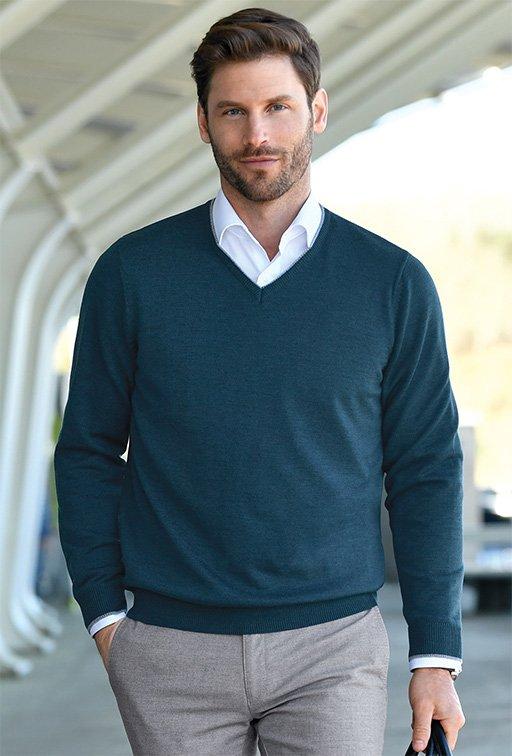 Shirts from OLYMP – also neat and tidy without ironing Whether it's for business, leisure or a black tie event, OLYMP has a non-iron and crease-free shirt that will never let you down. Made of a unique, revolutionary new fabric using breathable, skin-friendly cotton. Just wash, dry and wear. OLYMP shirts are simply this easy to care for. Convince yourself and discover what OLYMP is all about – from the spirit of discovery to a firm belief in creativity and community.