M MISSONI – la dolce vita that you can wear
Tai and Rosita Missoni started their brand with just a few knitting machines in the Italian Lombardy region near Milan in 1953. They also had the firm belief that optimism and imagination would always go down well. And they were right: their colourful collections have been inspiring the fashion world ever since. The M MISSONI brand is the youngest child of the creative fashion house and is aimed primarily at cosmopolitan, active women who want to enjoy their lives without sacrificing comfort. Iconic zigzag motifs, modern herringbone patterns and colourful patchwork designs are all characteristic of fashion by M MISSONI. You can find these – sometimes opulent, sometimes very subtle – on ever newly interpreted jumpers, T-shirts, cardigans, blouses, dresses and even trousers or bags. Zigzags are not only MISSONI's trademark, but also the secret of the luxury brand's success. In the past, knitting machines couldn't knit zigzag patterns at all, and so when a machine was invented that could knit the iconic pattern in the 1950s it was a real innovation in the fashion industry. Since then, the lively zigzag lines can be found on almost every creation, so any outfit can get both a great style update and recognition as being from M MISSONI.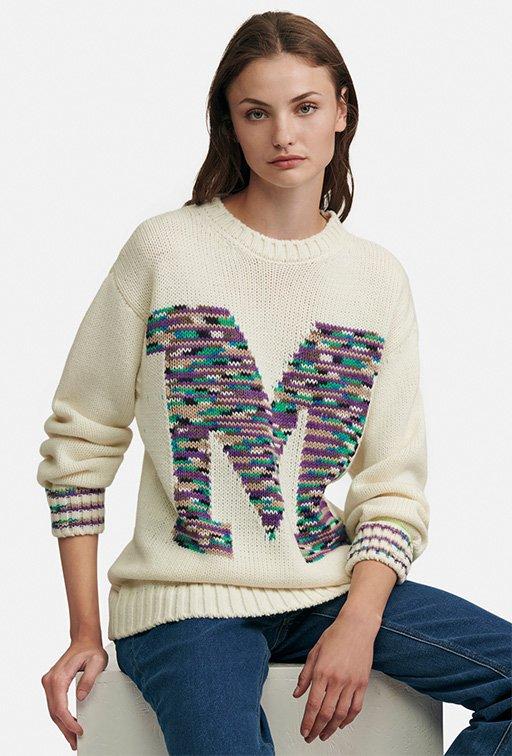 Sustainability and social responsibility are very important to M MISSONI. The brand therefore chooses its suppliers according to strict criteria. Only manufacturers who strive to make M MISSONI fashion with care, in a resource-saving and environmentally friendly manner are allowed to become part of the M MISSONI community. The strategic corporate goal is to, step by step, produce more sustainably and to communicate this as transparently as possible.