LOVE MOSCHINO – a bird of paradise in the fashion world
When LOVE MOSCHINO invites people to a fashion show, so will everyone else. Anyone who's anything in the fashion world never wants to miss out on the coveted event. Because one thing is clear: Franco Moschino, who learned the art of provocation at VERSACE and CADETTE and founded his own brand in 1983, turns every show into an unforgettable occasion. Whether it's sweeping cowboy hats, Miss Piggy in a wedding dress or evening wear with fried eggs – LOVE MOSCHINO is bursting with creativity and challenges the world every time with its fashion. The designs of this brand, for which Creative Director Jeremy Scott is currently responsible, have an extravagant radiance that attracts everyone's attention, but still leaves the wearer enough space for her own personality. A brilliant mix that only LOVE MOSCHINO can achieve as perfectly.
The style of LOVE MOSCHINO is about deliberately giving accessories such as handbags, purses and shoes an eccentric touch. The luxury brand's creations are characterised by the courage to use bold colours and shapes. Beyond the mainstream, youthful, colourful, refreshing designs are created that always bear the brand logo LOVE MOSCHINO preferably on a large scale and prominently positioned. The MOSCHINO hearts, which are used as prints, patches or even made into heart-shaped bags are also incredibly popular.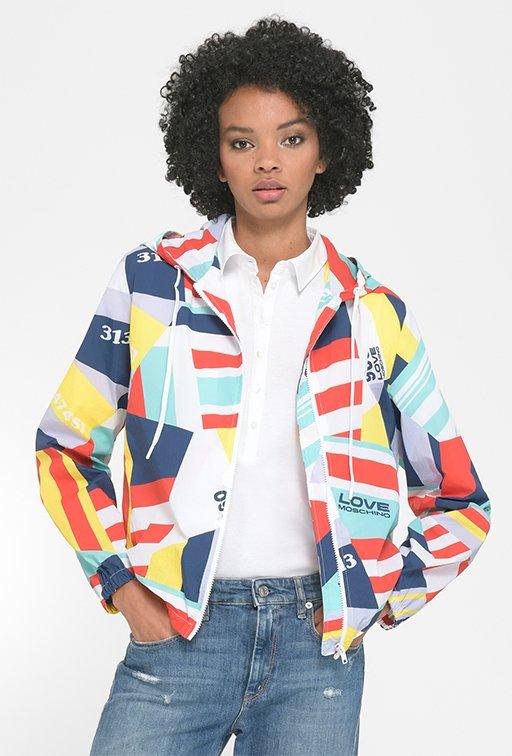 Who can resist such a thing? You just have to love this brand – not just because of its uniqueness. But also because of the excellent quality of the materials and the well-thought-out designs. Longevity and comfort are the focus during production. LOVE MOSCHINO loves to surprise again and again. The label's designers experiment with unusual materials and processing techniques. This is how extravagant quilted patterns, chic metal embellishment and shiny patent finishes are created. Be inspired by the creative spirit of the founder and bring a touch of exclusivity to your wardrobe with LOVE MOSCHINO.