Shop smarter - with the PETER HAHN app. Clear, simple, quick.
The Good Cashmere Standard® by AbTF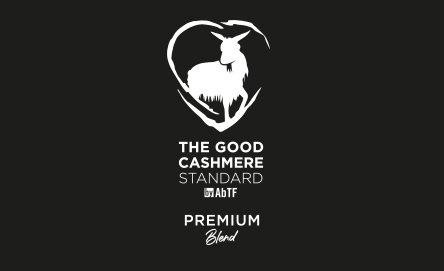 This accreditation means you are buying sustainably produced cashmere wool that has been certified according to the strict requirements of "The Good Cashmere Standard®" of the Aid by Trade Foundation (AbTF). The AbTF was founded in 2005 by Prof. Michael Otto. The independent standard aims to improve the welfare of cashmere goats, the working conditions of farmers and farm workers, and the environment in which they live. PETER HAHN is not only proud to be the first partner of this new standard, but in 2019 it was also actively involved in its development, in close cooperation with animal welfare specialists and independent experts in cashmere production. This also included on-site visits to farmers and delivering corresponding training.
Transparent supply chain
A further benefit of the standard: every part of the supply chain can be traced precisely. This means we can ensure that only certified cashmere wool finds its way into your new favourite cashmere item.
Animal welfare and premium quality combined
Our cashmere is thus produced more sustainably and with animal welfare at the forefront. The unique premium quality of PETER HAHN cashmere remains unchanged – you can recognise it by the black premium label. So you can enjoy your cosy favourite piece even more.