FYNCH HATTON – to live is to explore
You can recognize fashion from FYNCH HATTON by the unmistakable logo with the umbrella acacia, the typical tree of the African savannah. In 1998, Roger Brandts founded the brand as a homage to Denys Finch-Hatton, who at the beginning of the 20th century knew how to combine a thirst for adventure with English luxury as a safari guide, farmer and pilot in Africa. The brand has always stood for exceptional quality, a diverse, brilliant selection of colours and a perfect fit. It's clear that to this day, every FYNCH HATTON collection has been shaped by influences from Africa. For FYNCH HATTON Africa is a great and diverse continent – and a source of its inspiration.
Freedom, independence and self-determination. FYNCH HATTON is defined by high-quality, elaborate workmanship and exciting details. Honest and laid-back fashion that the namesake Denys Finch-Hatton would like. The brand has set itself the goal of offering its customers stylish, high-quality fashion suitable for every situation. Its ultimate goal is to remain flexible and honest and not to be afraid of adventures. True to this motto, the range is constantly expanding and now includes knitwear, shirts and jumpers.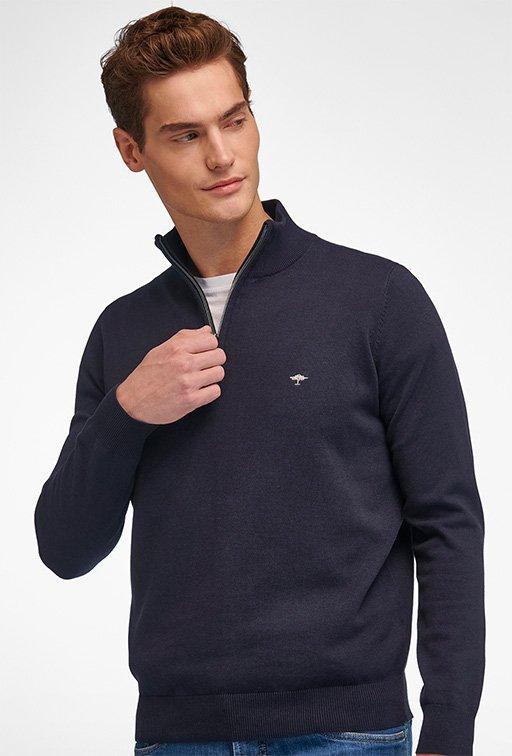 FYNCH HATTON – freedom to live your own style. But not at the expense of others. FYNCH HATTON fashion consists mainly of natural fibres. In production, the company pays attention to environmental compatibility, social aspects as well as fair wages, safety at work and good working conditions. The inspiration that FYNCH HATTON draws from the great continent of Africa has moved the brand to participate in many projects, such as World Hunger programmes.