Shop smarter - with the PETER HAHN app. Clear, simple, quick.
Econyl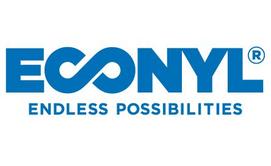 The innovative fibre ECONYL® was used for the polyamide or nylon content in this item. ECONYL® gives a new life to old fishing nets and other nylon/plastic scraps that would otherwise pollute the earth. To make the high-tech yarn, the nylon scraps are thoroughly cleaned and then returned to their original structure. This transformation takes place in Europe in a closed cycle. ECONYL® can thus be reborn an infinite number of times and always retains its original quality.
This makes ECONYL® not only a solution for reducing waste, but it also reduces the carbon footprint of nylon by up to 90% compared to new material made from oil. This is good for the environment and fits perfectly with our sustainability initiatives. Because for us, sustainability is a daily commitment. Circular economies such as recycling is an important pillar here, because reusing materials saves valuable resources, saves energy and thus protects the environment. We care.