EcoVero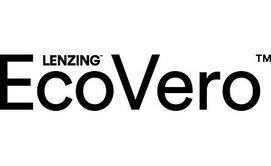 LENZING™ ECOVERO™ viscose fibres are designed for a sustainable lifestyle and contribute to a cleaner environment as they are produced using a holistically environmentally-conscious manufacturing process. In comparison to generic viscose production, up to 50% less emissions and water pollution are caused. Also, the fibres are made from pulp which comes from responsibly managed forests. FSC® and PEFC™ certification prove that the material comes from these sustainable sources.
A dedicated system allows for the LENZING™ ECOVERO™ fibres to be identified in the final product even after long textile processing and conversion steps throughout the production chain. Thus you, as a customer, can be confident that you will find LENZING™ ECOVERO™ viscose in your products.
LENZING™ ECOVERO™ fibres have also been awarded the EU Ecolabel, an eco-label awarded to products and services that meet high environmental standards throughout their life cycle: from raw material extraction to manufacturing, distribution and disposal.