Shop smarter - with the PETER HAHN app. Clear, simple, quick.
Climate Neutral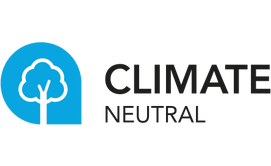 This item is carbon neutral.
Climate change is the greatest challenge of our time. That is why we are fully committed to environmental protection: PETER HAHN is already a carbon-neutral company. We are now gradually expanding our range of carbon-neutral items. Together with external experts, we determined the amount of greenhouse gases emitted during the production of this item, for example when the raw materials used are cultivated, when the packaging is manufactured or due to the energy consumed in the production facilities. These unavoidable emissions have been offset by financial compensation payments to certified climate protection projects. By purchasing a carbon-neutral item, you make a concrete contribution to environmental protection.